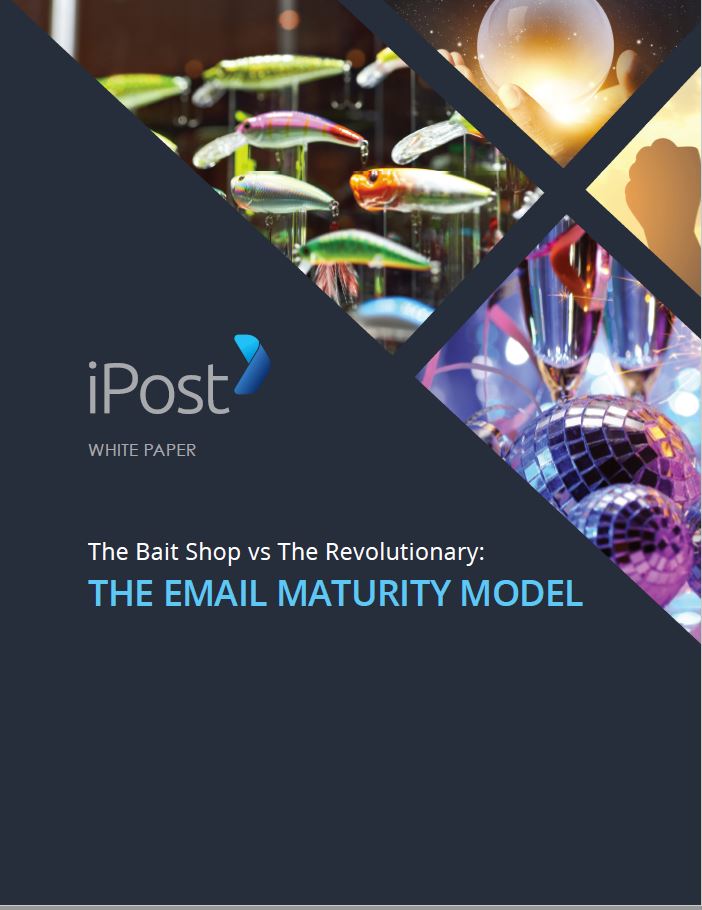 DOWNLOAD WHITE PAPER
Email Maturity Model
THE BAIT SHOP VERSUS THE REVOLUTIONARY
Understanding the six stages of maturity of email marketing. This guide is designed to focus on key stages of maturity for email marketers. Each section includes descriptions of the stages, key challenges in each stage and projected goals that each stage may be undertaking.
iPost provides enterprise marketers everything you need (and nothing you don't) to harness all customer behavioral and transactional data for email marketing. All in an easy-to-use platform that enables marketers to do much more–putting power and control back into your hands.

iPost was founded by a team of veteran marketers with extensive experience implementing industry leading ESP platforms. From this unique perspective, we've been able to imagine iPost from the ground up to excel where other solutions fall flat–empowering you and impacting enterprise digital marketing like never before.