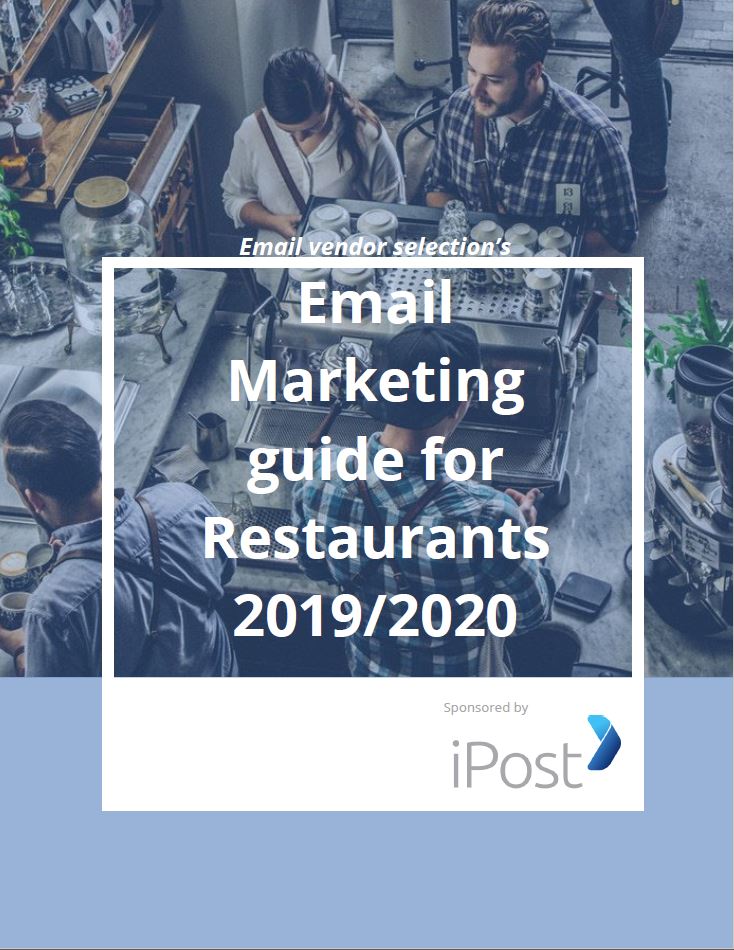 DOWNLOAD WHITE PAPER
THE COMPLETE GUIDE TO RESTAURANT EMAIL MARKETING
Software, Strategy + Examples
Pound for pound, email is one of the most effective channels restaurant marketers can use. This guide shows how restaurants can take advantage of email marketing and make smarter choices in the software selection as well.
Successful tactics in restaurant & franchise email marketing

Effective emails for restaurants and bars and why they work

How to choose the best restaurant email marketing software

15 restaurant newsletter campaign examples
Restaurants Do More With iPost
iPost provides enterprise marketers everything you need (and nothing you don't) to harness all customer behavioral and transactional data for email marketing. All in an easy-to-use platform that enables marketers to do much more–putting power and control back into your hands.

iPost was founded by a team of veteran marketers with extensive experience implementing industry-leading ESP platforms. From this unique perspective, we've been able to imagine iPost from the ground up to excel where other solutions fall flat–empowering you and impacting enterprise digital marketing like never before.