Restaurant Marketing Site Super-sizes
Email Volume with iPost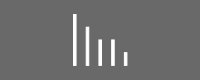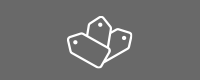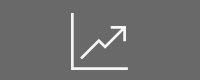 LARGEST DINING DEALS SITE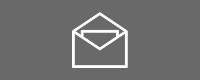 As the valued and trusted restaurant marketing network that connects restaurants and diners, Restaurant.com requires a world-class email service provider (ESP) to handle the volume and complexity of its digital marketing needs. With 500,000+ deals available every day, and a requirement to send millions of 1:1 hyper-personalized emails per-hour, the online restaurant promotion site is clearly among the most sophisticated marketers in its category.
Restaurant.com pulls data from multiple sources to create geographically relevant, personalized email offers within 15 miles of a user's registered
zip code radius. Offering discounts at more than 170,000 restaurants and retailers, and creating deals segmented by user on a daily
basis, the site generates huge quantities of targeted email.
To be effective in handling this level of data requires an efficient, intuitive, cost-effective solution that can manage extensive burst sending
capacity. iPost delivers everything – with lower-cost and better ease-of-use.
"After seeing the iPost platform it was a no-brainer to switch providers. With iPost we have all our needs met with an easier-to-use platform and better support, at a lower cost."
– Lisa Nason,
Restaurant.com
iPost Delivers
Restaurant.com engages iPost, finds its own great deal
Without realizing it had any other options, Restaurant.com was introduced to iPost, and the deal promoter found its own great deal.
Significantly lower cost and simplified pricing

Enhanced burst sending capacity

Custom sending infrastructure
allowing for better deliverability
Data migration without having to change current processes

Greatly improved platform usability

Relational data, queries, and
scripting available to achieve our
custom complex logic
Along with these upgrades, Restaurant.com also scaled to a small army of dedicated IPs to meet its robust sending and delivery needs.
iPost's high-level of personalized customer service has been instrumental to Restaurant.com's success. Key offerings include:
• Troubleshooting potential roadblocks for upcoming campaigns

• Advisory services during the creation of new programs

• A dedicated iPost account team

• Monitoring and proactive mitigation requests

• Hands-on deliverability support
To increase quality and efficiency on its massive initiatives, Restaurant.com leverages drag-and-drop templates from iPost's robust feature-
set, and by adding customer journeys, greater visibility into how users interact with the digital offerings is surfaced. Another key feature
offered by iPost is the ability to combine multiple emails into a single customer journey. With iPost, Restaurant.com was able to unify and
simplify the welcome series, survey triggers and reactivation campaigns. This makes account management more efficient, and frees the marketing
team to focus on delivering even more relevant and compelling dining options to its customers.
iPost puts the power of customer data and email in your hands with a powerful, easy-to-use platform that integrates simply with other best-in-class marketing tools—empowering marketers and driving immediate ROI.
Experience the iPost Difference: