The Only Email Platform You'll Ever Need
Tired of legacy platforms that are too expensive, too hard to learn or that you've outgrown? You're not alone. That's why we built iPost. iPost has the tools you need. Plus the platform is easy to learn and flexible enough to adapt as you grow.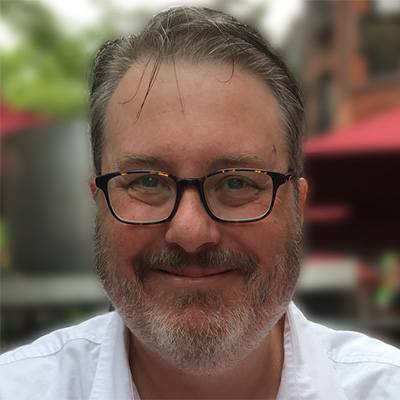 "iPost is one of the new entrants to this year's enterprise guide and thoroughly impressed us with advanced capabilities in data management, automation design and analytics, while still holding true making the tools easy and intuitive to use"
Platform and company designed for YOU, Easy to Use, Flexible, Responsive.
iPost is a group of tenured veterans from the email industry that has lived in the trenches using all the legacy platforms on the market. We built the iPost platform to fit your needs today, tomorrow and next year. If you are frustrated with data latency, frustrated with feature promises that never live up to the hype and frustrated your vendors well, act like vendors vs. partners, we are worth checking out.
Data and Audience Building

Use realtime data to fuel audience discovery, Targeting and Personalization

Personalization

Drag and Drop personalization, Dynamic Content, No Code Designer

Automation/Triggers

Visual Drag-n-drop journeys, data/event and ecommerce automation /trigger builder
Insights

Intuitive reporting, from campaign, trends, to funnel and conversion tracking

Channels/Engagement

Configurable delivery network, IPs, SMS, Push and Social Targeting

Vertically integrated solutions

Retail, Casino/Loyalty/Hospitality, Restaurant and Agency solutions
Best of Breed Partners accelerate success and innovation
We don't try to be everything to everyone. There are many valuable technologies we have integrated with to give you the broadest option of capabilities. We believe in best of breed, vs. trying to boil the ocean in one platform. Want to extend personalization with machine learning- Check. Want to clean your data- check. Want to integration mobile app experiences into a customer journey-check. Want to integrate with your ecommerce, CRM, content management, call center systems- Check. See our partner network and if you don't see a partner you work with, talk to us.








Personalization
& Remarketing
















iPost provides enterprise marketers everything you need (and nothing you don't) to harness all customer behavioral and transactional data for email marketing. All in an easy-to-use platform that enables marketers to do much more–putting power and control back into your hands.

iPost was founded by a team of veteran marketers with extensive experience implementing industry leading ESP platforms. From this unique perspective, we've been able to imagine iPost from the ground up to excel where other solutions fall flat–empowering you and impacting enterprise digital marketing like never before.
In addition to the power of the iPost platform today, we've partnered with industry leaders into the future for even more features and capabilities, including: