Complex Loyalty Program Emails Take Flight
with iPost Enterprise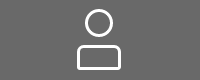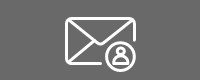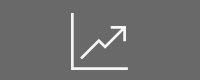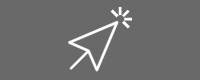 Signature Flight Support's global network of 200 Fixed Base Operations (FBOs) offer essential support to business jets and private aviation. These services include aircraft fueling, handling, and hangarage – all with an emphasis on exceptional customer service.
However, their email program was not keeping pace with their high customer service standards when it came to their loyalty program for pilots making fuel purchases.
Called Signature TailWins, the loyalty program lets pilots earn points for fuel purchases, then redeem those points. However, Signature couldn't reliably personalize the emails to offer each member up-to-date and detailed information about their transactions. They needed data pulled from multiple sources to make this happen, and the existing email process had significant challenges in scalability.
"iPost has made transactional emails simple, letting us be more personalized and responsive to our most loyal customers."
– Matthew Carroll,
Senior Vice President Marketing, Signature Flight Support
They turned to iPost for help.
Signature wanted to provide customers with the ability to choose how frequently they received points balances for themselves. The emails used similar templates but were personalized based on the preferred frequency (daily, weekly, monthly) and included:
| | |
| --- | --- |
| A current points balance | Details about the points earned since the previous email, with transactions ordered by date |
| | |
| --- | --- |
| Reconciling multiple awards for single transactions | Details about the points redeemed since the last email was received |
Multiple data sources needed to be drawn from each email. First, we created a data table to keep the details of every points transaction for all participants. Next, we built a process that collected all the transaction files from the day before and inserted all the rows into a single file to be then sent back to the iPost FTP. This aggregate transaction file was then imported into the Transaction Data Table, using the Import functionality of the iPost platform.
The transactions were sent to iPost every 15 minutes, with variable file names.
For this project, we wrote queries to retrieve the contacts that opted to receive the email with the summary of the transactions and additional information from the loyalty table, like first name, the date since the contact joined the program, and the contact loyalty ID.
iPost created four automations to support this solution:
One to start the import process every morning
One to run the query collecting the contacts to be sent to, based on frequency preference
One to create the content
One to send the actual email
To streamline the creation of each email, we took advantage of snippets. Snippets are code that can be inserted into emails, and they can be re-used and shared among different emails. With this project, the same snippets could be inserted as often as needed based on how many rows of transactions were to be displayed.
The result is an email that always looks the same but with unique content to each loyalty program member.
Their goal? To keep loyalty members engaged and drive fuel sales.
Our goal? To make the complex easy to do.
iPost puts the power of customer data and email in your hands with a powerful, easy-to-use platform that integrates simply with other best-in-class marketing tools—empowering marketers and driving immediate ROI.
Experience the iPost Difference: