A World-Class Museum Drives
Its Brand Forward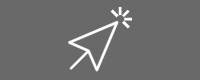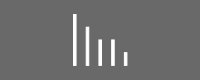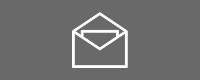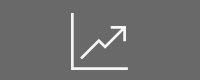 With more than 1.7 million annual visitors and growing, Dearborn, Michigan's internationally recognized cultural destination needed a new solution to help its customers experience American innovation, ingenuity and resourcefulness through its email programs.
With multiple properties onsite, affiliate accounts for its regional conventions and community outreach work, 60 million emails sent annually, and aspirations to expand its footprint even further, The Henry Ford was looking to solidify its brand, and alleviate labor-intensive program management, across all accounts. This meant accepting an opaque pricing structure, exorbitant added costs, outdated and cumbersome UI, and difficult to reach customer service if it stayed the course with the marketing cloud to meet its goals.
"We never dreamed how easy it was going to be to migrate from a top-heavy email platform, in which we had invested so many years and processes, to the perfect fit for our email campaigns with iPost."
– Filomena Napolitano,
Digital Marketing Manager
The Henry Ford Email Wins with iPost
After reviewing a number of competitors, iPost checked off all the boxes:
Cost effective, with no hidden fees

Fast customer support:

• Response within 1-hour
• Answer within 4-hours

Real, live people supporting the team for the
life of the account, not just at setup
| | | |
| --- | --- | --- |
| Expert understanding of Salesforce, allowing for a seamless migration process | Easy to manage campaigns, with drag and drop and reusable code options | Ability to cross-reference and share data from a master account, while allowing subaccounts to control their own lists |
With an understanding of The Henry Ford's vision, iPost began by showing the museum how its data would look if directly transferred, unchanged, from its marketing cloud ESP into iPost. After setting a fixed cost for the migration, iPost collaboratively guided The Henry Ford through the process, connecting and optimizing data, streamlining the querying process, and assisting with the development of new processes to best manage the data and corresponding marketing programs moving forward.
The Henry Ford also envisioned a new, five-part customer journey, from the sales process, through the early and later membership periods, and into account lapse. The complexity of its differentiated audience segments only added to its need for a clear cost solution with plenty of hands-on support.
With the ability now to normalize data, reuse content, and do it all without digging into code, The Henry Ford's team has been freed up to do more strategic, impactful work. The beauty of this new relationship with iPost is that the museum's team can utilize its iPost family as a sounding board and project amplifier, rather than spending time waiting for responses from an online portal. With freshly cleaned up data, a transparent licensing model, and new ease of use, The Henry Ford has time to do what it does best – showcase American innovation to the world.
iPost puts the power of customer data and email in your hands with a powerful, easy-to-use platform that integrates simply with other best-in-class marketing tools—empowering marketers and driving immediate ROI.
Experience the iPost Difference: