SAN MATEO, CALIF., March 12, 2020
Marketers can now build emails with dynamic content from Campaign-Genius within the iPost email marketing platform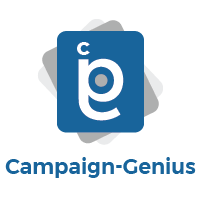 iPost, an enterprise email marketing and automation provider, today announced a technology integration with
Campaign-Genius, a dynamic content and visual automation platform for email, CRM, messaging and web.
iPost is the first email service provider (ESP) to offer user access to Campaign-Genius directly through its
platform. iPost users now have dynamic-content tools and millions of visual resources to use when building
campaigns in the iPost drag and drop email design environment.
"With this addition, iPost puts the 'native language' of online — visual content — at the fingertips of email marketers," said Matthew Dunn, Founder of Campaign-Genius. "The idea of creating a 'toolbox' to put visual automation within the iPost platform emerged from a conversation with iPost centered around streamlining processes for users. It's a bold, future-facing move that simplifies the application of dynamic content for marketers, and iPost customers are going to love it."
The integration allows use of dynamic content and imagery in emails to provide marketers with advanced personalization options such as tailored images based on specific customer actions or journeys. iPost users can also make real-time changes and updates to content after emails have been sent and opened — for instance, changing prices or correcting mistakes after an email launch.
Other dynamic elements now available in iPost with the integration include countdown timers, live package tracking, real-time stock market updates, timed out text and visuals, location-based weather, emojis, maps, places and live website images. The integration also incorporates direct access to Campaign-Genius's thirdparty capabilities with Twitter, YouTube and Giphy in the iPost platform.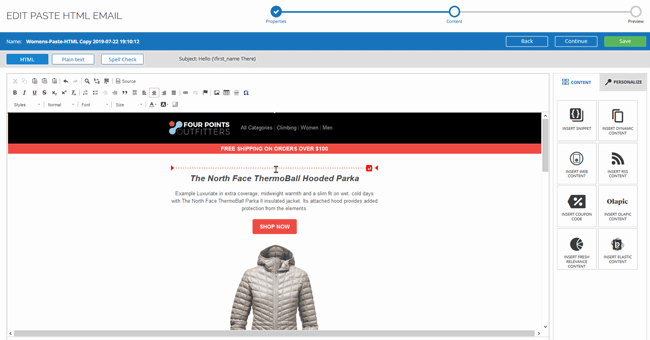 "There is a noticeable shift toward visual content in the industry, and we wanted to make the application process of that content as simple as possible for our users," said Cameron Kane, CEO of iPost. "Partnering with Campaign-Genius on this groundbreaking integration was all about creating a seamless way for email marketers to successfully engage audiences with dynamic content while saving time and resources."
About Campaign-Genius
Campaign-Genius is an email content automation platform that helps enterprise marketers
deliver dynamic, personalized visual experiences simply, easily and inexpensively.
About iPost
iPost is an enterprise omnichannel marketing automation platform that helps enterprise marketers build integrated, highly personalized, real-time messaging experiences cross any digital and offline channel. Featuring clients across retail, entertainment, gaming, travel, restaurant, and publishing industries, iPost has amassed hundreds of clients that are sending massive volumes of highly personalized email every month through the platform.