Calling all high-level email marketers. Are you ready to boost your email open rates and revenue this holiday season with some of the best Black Friday email subject lines out there?
Your subject lines are about to reach next-level status. This holiday season, our team at iPost wants to make sure you communicate your Black Friday deals more effectively in your email campaigns.
Businesses are already preparing their sales and tightening things up for Black Friday launches. You probably are, too! Am I right?
This post will show you:
The best subject lines for Black Friday
Black Friday and Cyber Monday email examples
Show you how to use email library websites for inspiration
Black Friday Email Subject Line Ideas To Boost Your Sales
Black Friday emails that use a unique subject line will generally boost your email open rates. The proof is in the email. We've collected real-life examples for inspiration on the biggest shopping day in America.
Pre-Black Friday – When is the Best Time to Send a Black Friday Email?
When can you start sending your Black Friday email campaigns? The answer: the earlier, the better!
Keep in mind, if you send too many Black Friday emails too early, chances are your "best" offer will get lost in their email inbox. If you send them too late, you'll be competing with all the other companies and your message may sit unopened or be forgotten.
It's the busiest shopping weekend of the year, so remember you will not have many opportunities to be heard.
To determine the best period for sending out Black Friday email blasts, you need to analyze your previous open rates and click-through rates since they give you valuable insight about when your contacts are mostly engaging with your emails.
Best emails examples sent before the Black Friday weekend.
1) Rodial
Subject Line: Black Friday is coming…Join the waitlist today!
Note:
Rodial is an eCommerce business that leverages the pre-Black Friday waitlist method to boost its seasonal sales. The brand's subject line is very clear, letting subscribers know that they can join the waitlist for early access and exclusive kits.
Keynote, your Black Friday email subject lines don't need to be crazy to capture your recipients' interest. For Rodial, simply letting subscribers know about the waitlist is a great tactic to get your subscribers injected in additional customer journey email campaigns and also boost seasonal email opens and conversions.
The Sale: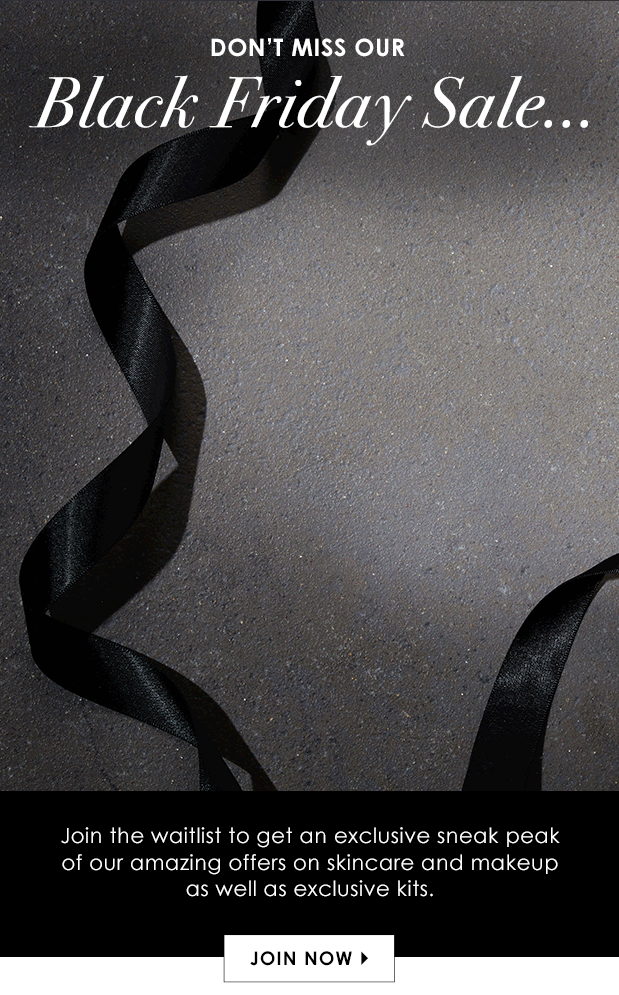 2) Zales
Subject Line: This Is Major… Black Friday Early Access
Note:
Zales is a jewelry store that likes to send Black Friday emails super early. This Black Friday early access email was received on Sep 30, 2021. The brand's subject line is clear. It lets subscribers know that there is potentially something really big, alluding to "Major" savings.
The brand's subject line is supplemented by two deals. The first is 30-50% off Everything, which from an outsider's perspective, seems like a really good deal. The second showcases three specific items with a clear call to action.
The Sale:
3) Leesa
Subject Line: Two pillows > one pillow
Note:
The brand Leesa is an expert when it comes to effective email marketing. In this Black Friday subject lines example, the brand leverages simplicity to their pre-Black Friday BOGO offer.
The use of "get one FREE" a common tactic used by retailers to promote sales, makes this email campaign irresistible. The "COZY" coupon code adds an extra level of feel-good to this email campaign.
The Offer:
4) Kennedy Blue
Subject Line: Black Friday Update: $99 Bridesmaid Dresses…
Note:
This Kennedy Blue campaign is an example of a great way to effectively send your Pre-Black Friday email. This email was received Oct 3, 2021. The use of "This is our biggest sale of the year so inventory may be limited. Registering takes 1 minute and ensures you get access to this sale" creates scarcity and also offers a free incentive of three free color swatches just for joining the email list. This email campaign most certainly checks all the boxes for us!
Using specific language, this brand shows its subscribers that starting Nov 1, they can take advantage of this exclusive deal. Furthermore, the use of FOMO will effectively lead them to register for early access effectively boosting the brand's profit and customer's lifetime value.
The Offer:
5) Burt's Bees
Subject line: Free Shipping on ALL ORDERS—today only!
Note:
Simple email subject lines with a call to action and scarcity informing your recipient that this Black Friday is one day only can be effective. For Burt's Bees, informing the audience about one-day free shipping is sure to see an increase in opens and clicks.
The offer:
6) Geologie
Subject Line: Early Black Friday Sale: 70% OFF
Note:
Geologie is a men's skincare brand that sends its subscribers an email roughly once per week. Their email design usually showcases a subtle splash of the color yellow or blue (very modern) and their subject lines almost always speak to a buyer's pain points. This Pre-Black Friday email is no exception.
The brand's substantial discount is clear in the subject line, letting subscribers know that they have an opportunity to save 70%. The bulk of their offers during the year are 20% off to 50% off so for those who regularly get Geologic's emails, this is significant savings offer for Black Friday.
The Offer:
7) Amsterdam Printing
Subject Line: Hello, Black Friday is calling
Note:
While we don't love this Black Friday email subject line, we do highly respect this sale method for B to B businesses. Amsterdam Printing launched the "buy in bulk and save" tier pricing for their Black Friday in October event. This strategy can be effective (especially this year with all the supply chain issues) when used appropriately.
Encourage your B to B customers to stock up and take advantage of bulk tier discounts.  This Black Friday emails strategy will be more popular this year then in years past.
B to B Tiered Pricing:
8) Under Armour
Subject Line: Up to 50% OFF: Black Friday starts NOW on UA.com
Note:
Under Armour is an established sports apparel brand famous for its trendy athletic wear and cool marketing campaigns. Like many established brands, if you already have a good source of traffic flowing to your marketing funnels, sometimes a simple site-wide sale for Black Friday is all you need. In Under Armour's case, a 50% off sitewide works for them.
The Email:
9) IT Cosmetics
Subject Line: This Never Happens! 70% Off Makeup Brushes!
Note:
IT Cosmetics is a master crafter of beauty emails with fun deals, visually appealing collages without being too cluttered, and simple effective email copy. In this Black Friday subject lines example, the brand leverages FOMO urgency to their one-week-only pre-Black Friday 70% off offer.
The use of "This Never Happens! " makes this email campaign almost irresistible. Of course, the 70% off also being there makes this Black Friday email campaign a must-open!
The Offer:
10) Vineyard Vines
Subject Line: Black Friday SITEWIDE SALE‼️
Note:
Just like the Under Armour email above, if you already have a good source of traffic flowing to your marketing funnels, sometimes a simple site-wide sale for Black Friday is all you need. In this case for Vineyard Vines, a Black Friday sitewide sale works since this brand's pricing remains relatively gated year around.
Vineyard Vines does a wonderful job of marketing directly to their demographic and including relevant and tasteful lifestyle imagery in their marketing messages. Aesthetically, they also do a great job of "appearing human" in their emails by adding subtle relevant holiday imagery.
The Offer:
11) Chubbies
Subject Line: hey, you
Note:
Obviously, this is not the standard Black Friday subject line style. However, for Chubbies, this subject line speaks to and resonates with their target audience.  Chubbies has a unique subject line delivery strategy, delivering previous email subject lines like: "FREE CORNHOLE BAGS,"  "MATH ALERT," "If sunsets were a shirt," and "HOLY SHIRT…"
While this Black Friday subject line may seem plain and not well thought out, it's actually a perfect example of using a different approach to stand out from the crowd on Black Friday and attract attention during a day that everyone's inbox gets overloaded with emails.
The Offer:
12) Slide Belts
Subject Line: ? Our BIGGEST sitewide sale of the year is HERE! ?
Note:
Slide Belts uses a partial all-caps subject line to hype its audience. Using the word "BIGGEST!" and siren emojis, the brand makes sure that its customers notice that this sale is important. This headline makes a strong statement.
The Offer:
13) Coconut & Company
Subject Line: 30% OFF Sitewide including Bundles! Plus a free Beauty Bar Soap with orders $35+
Note:
This subject line contains 66 characters, which is a little too long, but we understand why Coconut & Company (COCO & CO.) used such a long subject line. The brand was simply trying to let their customers know that the entire site including bundles was 30% off and that there was a freebie being offered as well.
Free items are always a good look. That one simple magic word (FREE) can help persuade your indecisive customers to purchase your Black Friday deal.
The Offer: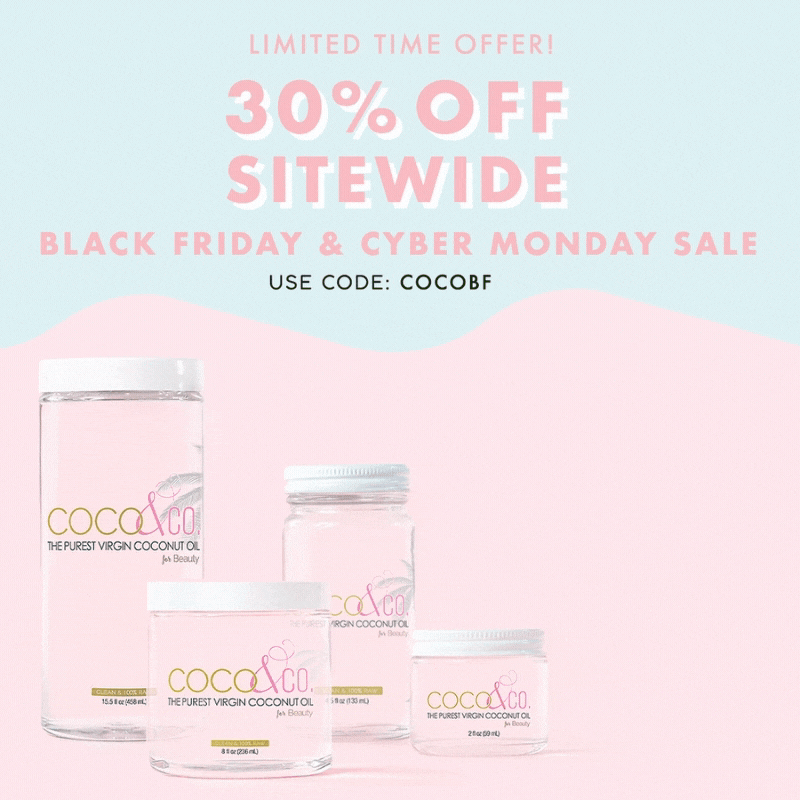 13) Protein World
Subject Line: 45% Off Sitewide ✔️ Bag Yourself Up To 5 FREE Gifts ✔️
Note:
Here is another example of the "Free Gifts" campaign being used on Black Friday. The brand Protein World has a really fun website with a super cool UX. This email design however was pretty basic but did the job of letting the customers know that there is a 45% off sitewide sale and there are 5 Free Gifts up for grabs.
Again, free items are always a good look.
The Offer:
14) Mirenesse
Subject Line: Exclusive Access! Black Friday Free Gift! ?
Note:
Sometimes it works to use fun little gimmicks. This campaign encourages the customer to spin the wheel, get free shipping and a free gift set…that might be just enough incentive to push the customer over the edge to buy.
The Offer:
We hope you enjoyed our Black Friday email subject lines examples. Good news…we aren't done yet!
5 Black Friday Best Practices For Your Email Campaigns
Here are Black Friday tips to help you create good emails for Black Friday and Cyber Monday.
1. Customize Your Newsletter with Color
Using color in your email campaigns is an excellent Black Friday email idea! We know that black is the fan-favorite this time of the year, so stand out from the crowd in the busy email inbox by using modern colors to help your campaigns pop!
Color Tip: Red, yellow, orange, or blue will make your emails more visually appealing.
Examples:
2. Promote FOMO, Create Urgency in Your Offer
Your subject line should be straightforward and add urgency but use urgency in moderation.
Here is a list of email subject line tricks that create urgency:
Fast:  Going Fast
Now: Act Now/Buy Now
Scarcity: Never Again
Give Deadline: Sale ends in 4-hours
Use Time Constraint: Flash sale running for 60 min
Be Playful: Bling. It. On! 70% Off Ends at Midnight.
3. Take Advantage of  Email Templates
Most email editors allow you to create your own amazing Black Friday campaign using Black Friday Email Templates. Everyone appreciates cool emails! To really deliver your customers, take your time when designing these pivotal holiday campaigns as poor design and execution can cost your business a ton in lost revenue.
4. Showcase Your Products or Services
Never assume that your email list knows everything about your business, product, and/or service. Spend exhaustive amounts of time writing copy that is clear, to the point, and valuable for the person reading it.
Don't forget that in addition to copy, adding lifestyle photos, product photos and user-generated are all equally as important to convert your subscribers.
Here is a good example from Snow Teeth Whitening:
5. Add a Countdown Timer
To spruce up excitement and user engagement during Black Friday, try to add a countdown timer to your offer if you can.
Here's an example of an email campaign with a countdown timer from Frames Direct:
2 Resources to Study Your Competitor's Black Friday Campaigns
Up to now, we have read everything you need to know about your email Black Friday campaign. But what about your competitors?
Below, you'll find some excellent resources to study your competitor's marketing campaigns.
1. Use ReallyGoodEmails
Really Good Emails is a curated collection of the webs best emails
2. Use Milled
Milled is a search engine for email newsletters.
Browse and search past email campaigns from thousands of retailers and brands.
Are You Looking For a New Email Service Provider to send Black Friday Campaigns?
We believe that iPost has many of the features and functionality you will ever want in an email marketing platform but would welcome any challenge you bring our way.
We constantly develop around our client's needs because we believe that is what true partnership is all about. So in meetings, you will hear us say "bring it" a lot.