Design:
Email Campaigns That Perform, Everywhere.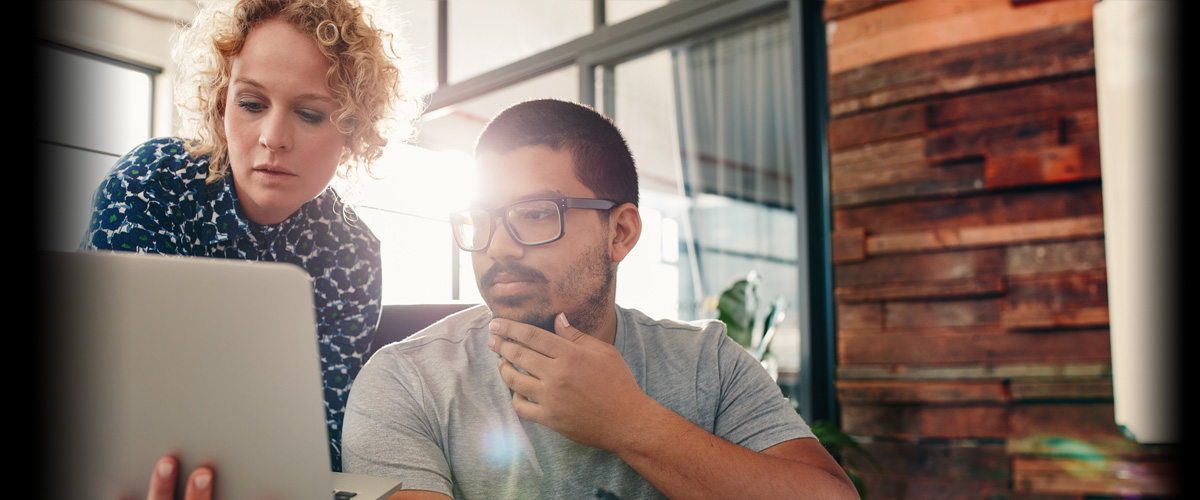 Design Great Email Marketing–Hold the Learning Curve
Create impactful, professional emails in minutes with iPost's drag-and-drop design tool that offers responsive authoring and rendering. Simply click and drag desired design elements into place—confident your new email will render correctly wherever it's viewed, whether on a PC, tablet or mobile device.
Have a pre-existing brand email template? Migrate your brand's existing email marketing templates–and edit within iPost–with ease.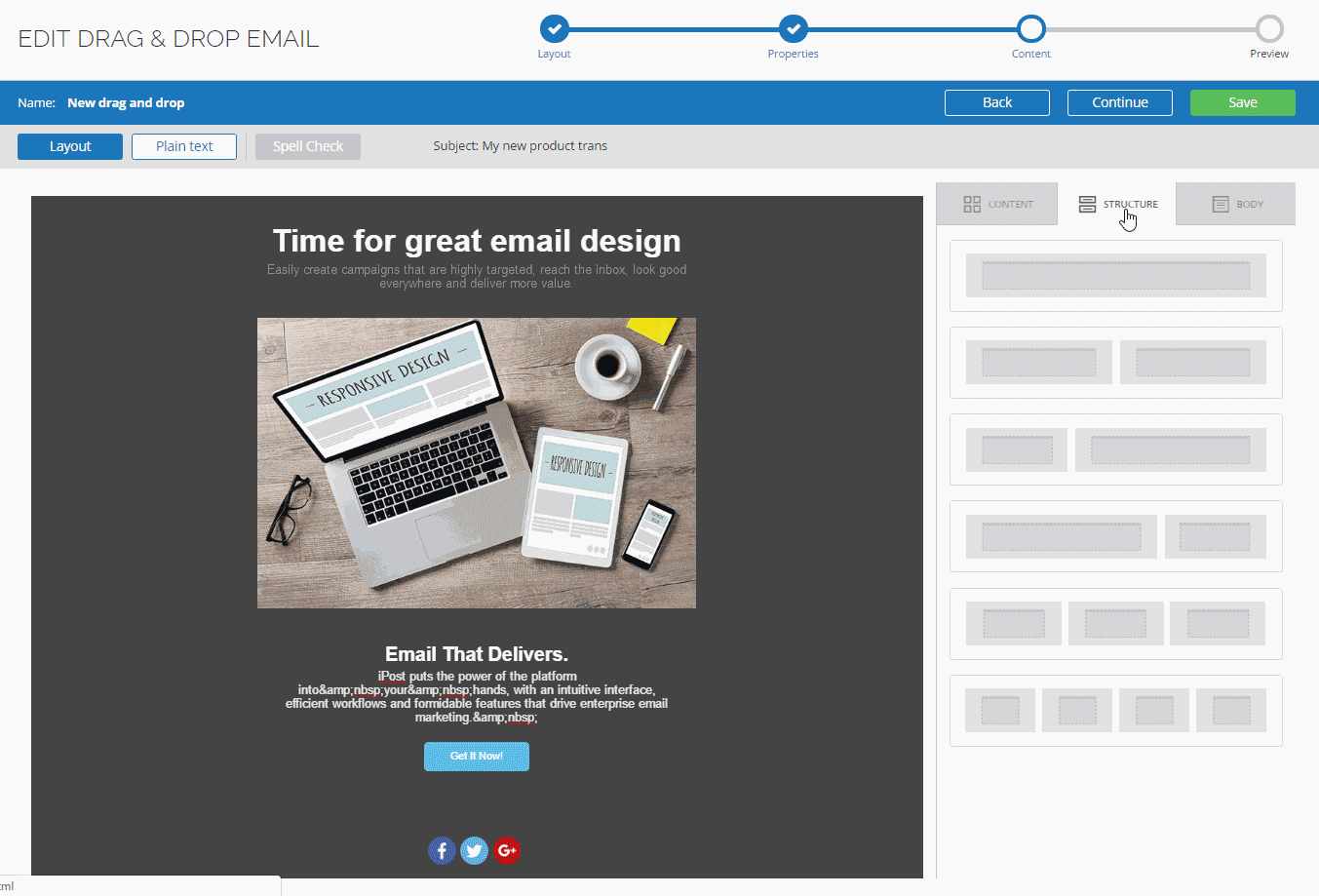 Manage Assets and Workflow–Better Than Before
Streamline the email creation process with iPost's centralized asset management system, featuring custom foldering for images and other files. Drag and drop from your desktop, or use our cloud connection to upload assets from various cloud services. Edit images with the built-in editor and generate reference URLs for your content–all in one place.
With iPost, truly collaborative email production is enabled by our visual workflow that keeps every campaign–and contributor–on schedule.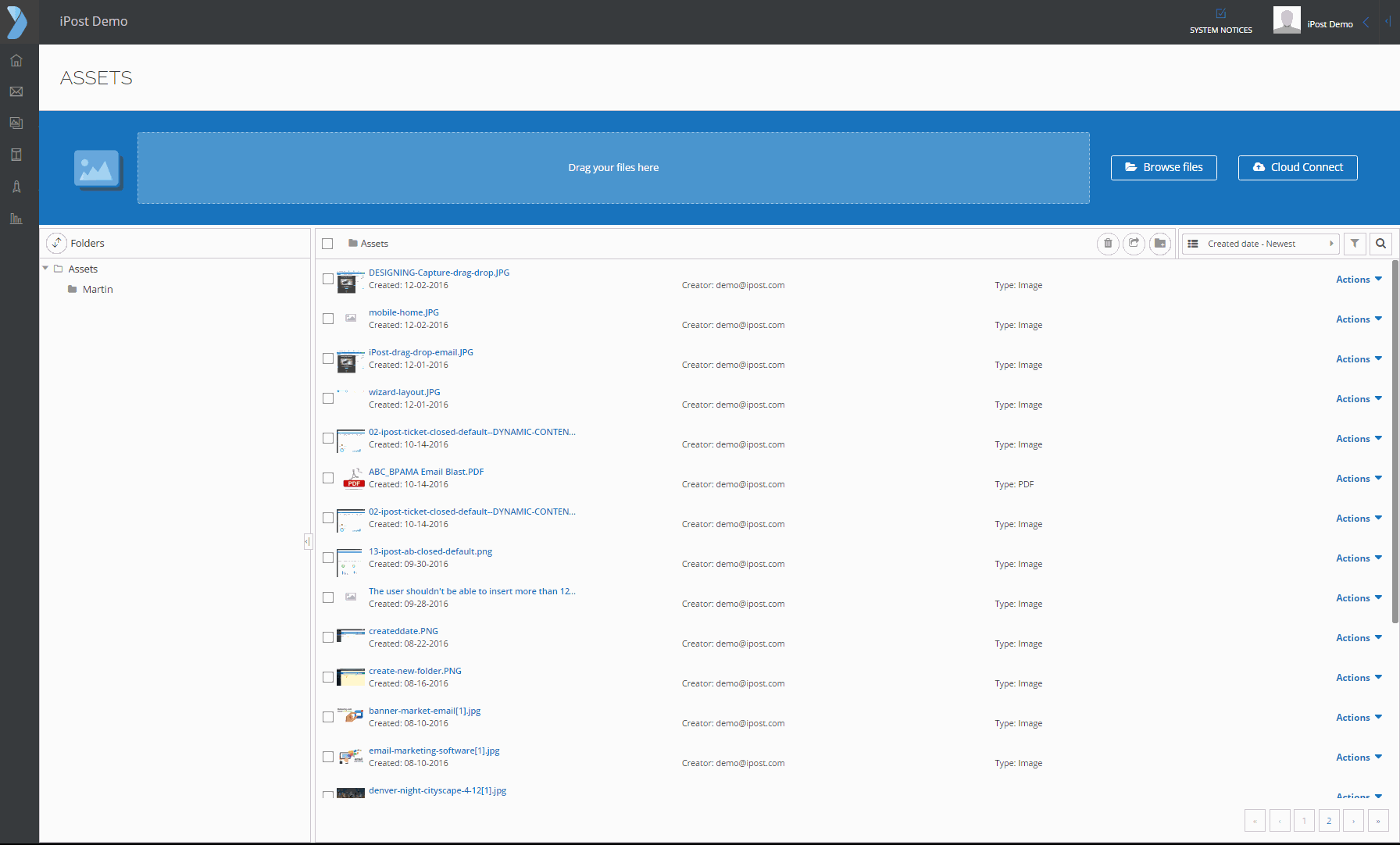 iPost puts the power of customer data and email in your hands with a powerful, easy-to-use platform that integrates simply with other best-in-class marketing tools—empowering marketers and driving immediate ROI.
Experience the iPost Difference: